Standard Finish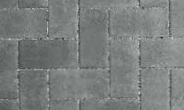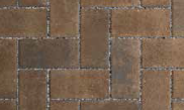 Granite Blend Sierra

Tumbled Finish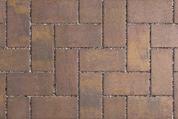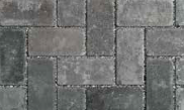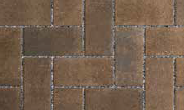 Coffee Creek Granite Blend Sierra



Please Note
*The colors shown should only be used as a guide. Final color selections should always be made from actual samples.
Surface Texture
Customizable
Finishes


Base Requirement & Bedding Course:
open- graded or standard paver base specification.
Handling and Installation:
A protective pad is required when doing the final paver compaction. Care must be taken to avoidtossing stones so that they bang against each other. Damage to the surface appearance can happen if handled too rough. Both random and linear patterns are common.
Jointing Material and Joint Stabilization - permeable:
Use only select graded stone chips for void filling
Unilock EasyPro
Jointing Material and Joint Stabilization - impervious:
The surface finish of Eco-Priora will determine the joint material and stabilization method. Please use recommendationsapplicable to surface type and finish.
Sealers:
Product may be sealed but it is not absolutely required.
Unilock Unicare, Surebond, BP Pro and Techniseal sealers can be used.
Select type for desired aesthetics.
Product must be cleaned before sealing.
Cleaners:
Any paver cleaner may be used for color restoration or general cleaning. Follow manufacturer's dilution rates and application procedures.
Applications:
Permeable
Environmental
Walkway
Patio
Accent
Border
Residential Driveway
Commercial Driveway Parking Area
**Click here to register your Unilock products for a Transferable Lifetime Guarantee. https://unilock.com/about/guarantee.